Renae Trichell- Buyer Specialist
Renae Trichell- REALTOR
Buyer Specialist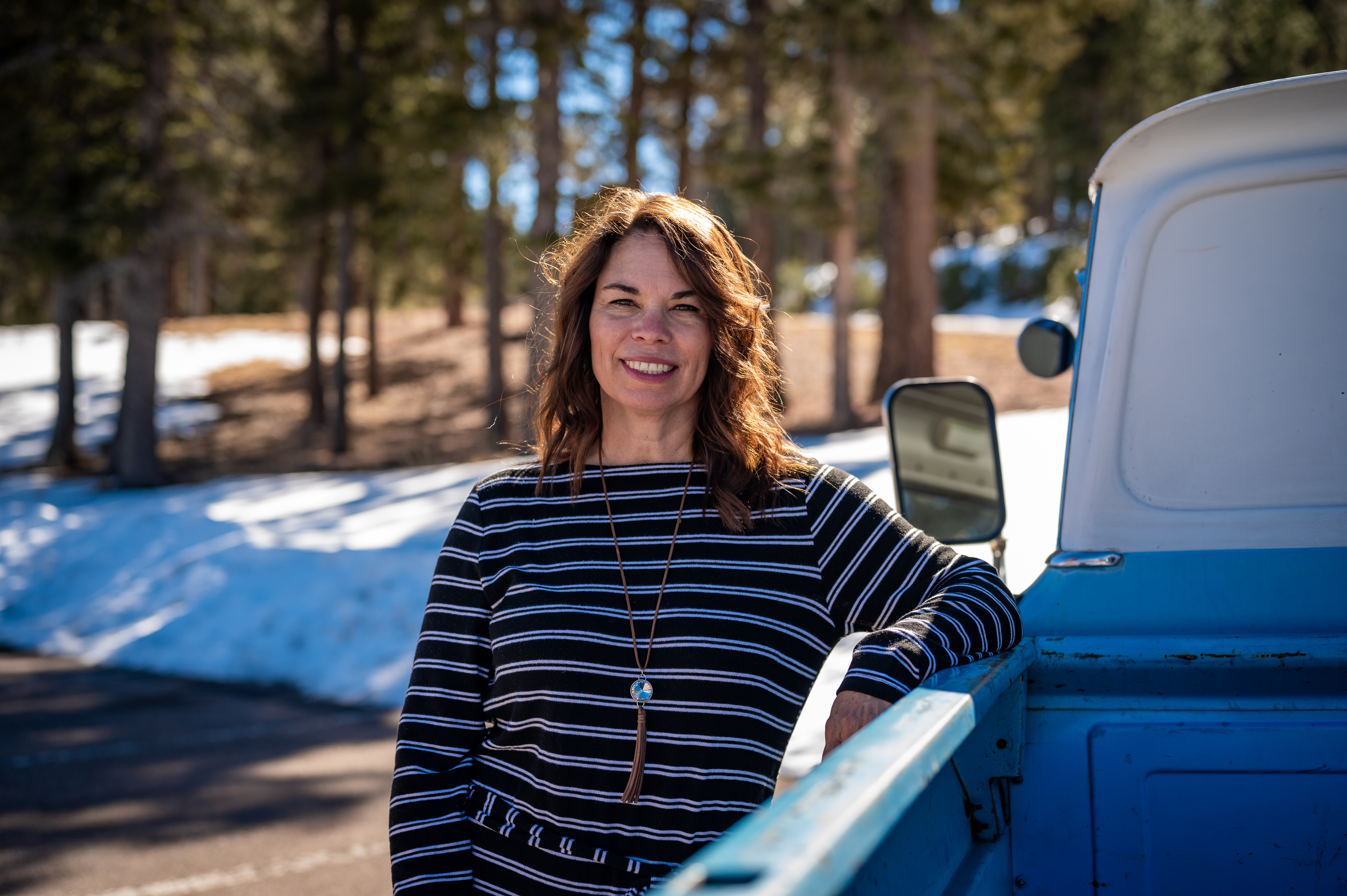 My husband and I with our children moved to the Pikes Peak area in 2009 from Louisiana. I owned and operated a small retail business in Woodland Park from 2012 to 2019 and really enjoyed meeting people and being a part of the community. I transitioned into real estate which has allowed me to continue to help people through changes in their life as well. I enjoy spending time with my family, baseball, and church activities. I enjoy volunteering at my church, leading Dave Ramsey Financial Peace University classes, Kid's Zone helper, and being active in the community while supporting local non-profits.
When you are choosing to find a Realtor, be sure to find one who is passionate about helping you find the right property for your needs. Whether you are selling your home or looking to purchase your first property, make sure you have someone on your side who is ready to serve you. This is a long and difficult process, but it doesn't have to be stressful or dreaded. I have been on the client side of real estate transactions many times over and have compassion for the stresses and uncertainty that comes with this process.
While I am a buyer specialist, I will still continue to be the listing agent on many properties. I will walk beside you and guide you through the entire process and am happy to answer any question you have, no matter how big or small.
REALTOR/Buyer Specialist
1. I am a licensed real estate agent and have been since 2018.
2. I primarily service Teller and El Paso county but I am licensed for all of Colorado.
3. I am a member of Pikes Peak Association of Realtors and REColorado. This gives me the opportunity to interact with other areas other than Teller and El Paso County.
4. I along with Connie Sims can list your home but then I specialize in helping you find another home to buy.
5. My top priority is to educate you on how to be a Strong Buyer in this competitive market.
6. As a buyer specialist I will gather your criteria information like your price range, square footage, bedroom and bathroom, land, age of the home, HOA or covenants, mountain views, fenced-in yard, gas versus electric, and there are so many other important factors that I will be searching for you.
7. I will search homes by looking at the multiple listing sites and get you in asap to view the home.
8. I collaborate with the Keller Williams Clients' Choice agency to find homes before they hit the market.
9. I will search areas or sub-divisions that fit your criteria and do the following services to find you more options.
10. Once you have found a home that you want to purchase I will submit an offer after gathering all the critical information from the listing agent. Make sure I know the desired closing time frame for the seller or ask if they need to have a Post Occupancy Option.
11. Presenting a strong offer in a competitive market is important.
- Escalation Clause- Starting at a minimum price and escalating up to your top price.
- Appraisal Gap- If the home doesn't appraise you are willing to pay the gap amount.
- Buyer willing to pay for the Title Policy
- Buyer willing to pay for other fees that are usually a responsibility of the buyer
- Buyer willing to allow the seller to stay in the home rent-free
- Buyer willing to NOT do a Home Inspection or not hold the seller responsible to mediate the issues
- I will make sure all the inclusions are included and if the buyer wants to ask for any additional appliances like a washer and dryer.
12. Once we go under contract I will make sure each and every deadline is met.
13. I will guide you with hiring Inspectors to service the major items in the home. I will be there while the inspections are being performed. I will also review the results of the inspections and negotiate the actions to get any issues resolved.
14. I will work closely with the title company and the lender to make sure they have all their required documents.
Buyers typically don't pay me anything to represent them.
I am the one who sets the appointments for the homes you want to see and I do the showings. I talk to the listing agent on your account. I ask the questions when you need more information. I am with you from start to close.
If you have any questions or concerns about any real estate needs please contact me! My direct line is 719-323-1641 and my email is rtrichell@kw.com